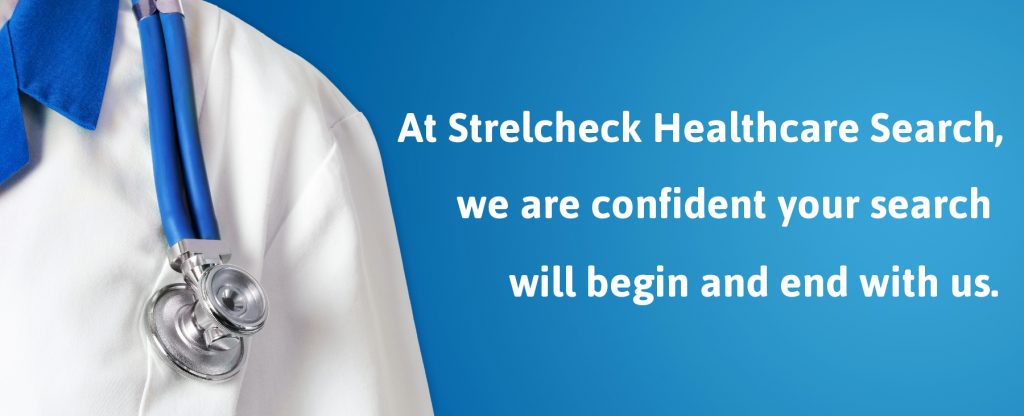 Physician and Healthcare Recruiter
Strelcheck Healthcare Search has over 35 years of experience in placing mid-levels to executive healthcare professionals in permanent healthcare jobs with top notch healthcare facilities across the country.
As a medical recruiting firm, we work closely with the human resources department, executive management, and Department Chairs of our clients to define the profile of the healthcare professional they'd like to hire.
This "Strelcheck Process" means we are more knowledgeable about the precise details of the job, such as salary, benefits, and company culture, enabling us to only present you with opportunities that match your exact specifications.
We offer candidates to healthcare jobs a direct line to decision makers, inside information that may be hard to find elsewhere, and valuable connections throughout the industry all at no cost to you.
Strelcheck Healthcare Search: Physician and Healthcare Executive Search Firm
In today's complex healthcare arena, it is imperative to optimize your two most precious resources: time and money. You need to feel confident that the resources you spend on sourcing your new hires are worth every penny. You need a cost-effective, time-saving, results-orientated approach to your recruiting efforts. You need a medical recruiting firm with over 35 years of healthcare recruiting experience, ample resources, and an expansive candidate database to connect you with the industry's best talent. You need a time-tested, in-depth process that can diligently screen and search for candidates who share the needs and values of your organization, your patients, and your community.
Simply put… you need Strelcheck Healthcare Search.